Stock Shopping this Holiday Season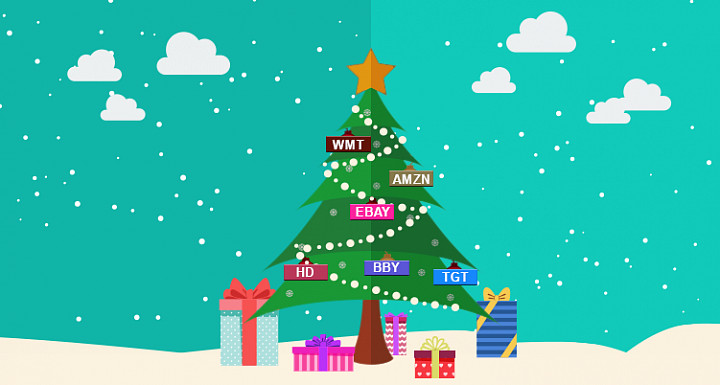 Q3 GDP came in at a strong +3.5% following an even more impressive reading of +4.1% in Q2. The star of the show is the robust consumer spending results.
This should not be a surprise to anyone with the unemployment rate at a 50 year low. Couple that with a tax cut and the average consumer has an expanding wallet that they are keen to pull out early and often. The proof of this is showing up in strong readings in a myriad of economic indicators including:
Retail Sales
Personal Income & Outlays
Redbook Weekly Retail Sales Report
Consumer Sentiment
Consumer Confidence
ISM Services
Given the health of the consumer, then most signs point to this being another robust holiday shopping season. Thus, I am loading up my portfolio with more consumer oriented names that should benefit from the clearly positive trends in place. Our featured stock below should also be riding the consumer wave to new heights.
Stock of the Week: Best Buy (BBY - Research Report)
This pick is well timed for the holiday shopping season as I have little doubt that Best Buy will shine. First, because of all the positive consumer trends in place that we spoke about above. Second, because Best Buy has handily beaten Q4 earnings for the past five years.
I know some of you are saying to yourself "Isn't Amazon eating their lunch?"
They sure were a few years back. Gladly BBY management adjusted and restructured. Not just their brick and mortar strategy, but ecommerce as well. The result is only 1 earnings miss in the past 20 quarters. And with that we find that the share price has tripled in that space of time…much better than the overall market.
Let's review some of the other BBY positives from a TipRanks perspective.
Investor Sentiment has been improving as we see more of the 58,372 investors using our Smart Portfolio adding shares in the past week. More Investor Sentiment Details Here.
97% of the Financial Bloggers writing about BBY recently have been positive. More Blogger Details Here.
News Sentiment is about as good as it can get with the needle pushing to a Strong Positive reading. More News Sentiment Details Here.
The market correction has spared no lashes for Best Buy as shares have fallen 20% from their previous perch at $84. Now shares are trading at a much more attractive level giving us a great opportunity to add shares now. Certainly I expect BBY to retain its previous high, and more likely, approach some of the analyst target prices closer to $90. Continue your research of BBY here.
Wishing you a world of investment success!


Steve Reitmeister
Editor in Chief
TipRanks Smart Investor
Disclaimer: In general, I own the stocks that I highlight in commentary. When you think about it…why would you ever take advice from an investment professional who wasn't willing to put his money where his mouth is?
The post Stock Shopping this Holiday Season appeared first on TipRanks Blog.