Netflix Q3 Preview: Here's What you Need To Know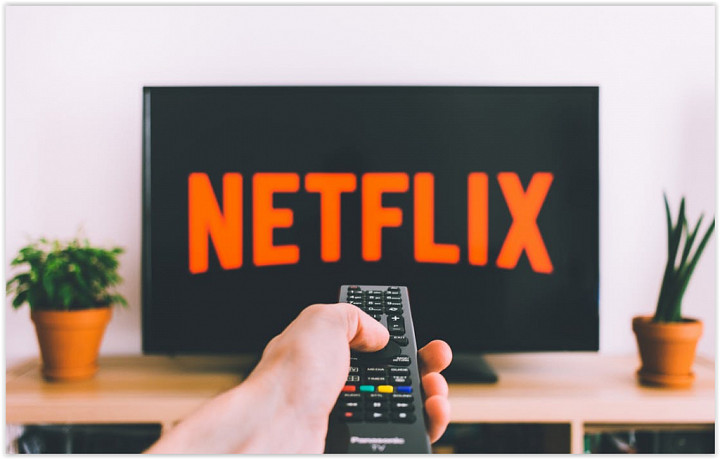 Streaming giant Netflix (NFLX – Research Report) is on the cusp releasing its earnings report for the third quarter. What can we expect from the big event, scheduled for October 16 after the closing bell? And what topics should we really be paying attention to from the earnings call? Here we take a closer look at what the Street's top-performing analysts have to say- and whether they see the stock as a buy, hold or sell as we head into the print.
First: Share Price
So far shares have had a very rocky run this year. Prices are currently trading down 14% on a three-month basis, and almost 8% on a one-month basis. To put it another way, we are now 24% off June's all-time high. But the outcome of this is that prices are beginning to look more attractive. And, as we can see from TipRanks, the Street's ratings reflect this.
Top Citigroup analyst Mark May  (Track Record & Rating) has just upgraded NFLX from Hold to Buy. Previously, May stayed sidelined on the stock due to its excessive valuation. However he now believes the stock is trading at reasonable levels, and even advises investors to buy the dip. This is a 'high quality franchise' May tells investors. We are looking at an attractive recurring subscription-based revenue model, a product that offers "significant [consumer] value", and a very competent management team.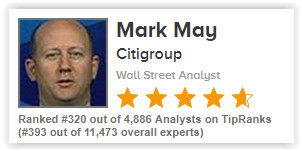 Bottom line: Netflix has strong fundamentals that should support expansion, especially internationally, where it can exert pricing power, May said. He sees the free cash flow burn easing by year-end and turning positive in 2020 or 2021.
May retained his $375 price target.
Best of the Mega Caps
Similarly, MKM Partners' Rob Sanderson  (Track Record & Rating) blames the stock's "meaningful" pullback on broader market volatility- saying Netflix now looks "attractive again". He cites a "solid looking performance from the content slate", along with upcoming new content and relatively conservative expectations.
Net-net Sanderson anticipates Netflix still has many years of market cap appreciation ahead and calls its fundamentals "among the best of the mega-caps".
The Numbers
Turning to the print, the Street is modelling for $3.99B in total revenue and $0.68 in GAAP EP. Meanwhile, the Street is expecting new Domestic Streaming Subscriber Adds of 670K for the third quarter alongside International Streaming Subscriber Adds of 4.44MM.
For 4Q:18 guidance, the Street is at $4.24 billion with EPS of $0.51.
RBC Capital's Mark Mahaney  (Track Record & Rating) is also looking for a 37.8% segment contribution margin from domestic streaming (up 202 bps Y/Y), which implies 32% Y/Y growth in Netflix's Q3 Domestic streaming contribution profit; and an international contribution profit of $290MM in Q3, up from $62MM in Q3:17.
Listen Out For...
"We will look for an update on the CFO search. We would also like to hear more on the company's production ambitions in light of the recently announced purchase of ABQ Studios in Albuquerque, NM. International growth trends and major series / film plans for 2019 will also be of interest" states Stifel analyst Scott Devitt (Track Record & Rating). Netflix CFO David Wells announced that he was stepping down back in August. A 14-year veteran of Netflix, Wells is credited with upholding Netflix's finances as it became today's booming video streaming service.
He believes that last year's price hike in 4Q (October / November) should drive further revenue growth deceleration into 4Q. "We expect operating margins of 10.4% in 3Q, versus guidance of 10.5%" Devitt commented.
The Big Picture
Netflix's fundamental performance this year has been exceptional writes top Monness analyst Brian White (Track Record & Rating). The platform has gathered global momentum and compelling new content has been infused into the service.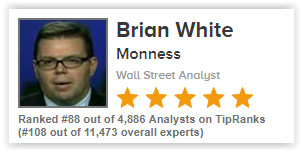 That said, the company's overly exuberant outlook in April resulted in an embarrassing shortfall in 2Q:18 subscriber net additions and revenue also missed expectations. According to White, Netflix still does not have a good handle on accurately forecasting quarterly subscriber net additions, and as a result he expects volatility around this number to continue.
However, "we believe the combination of engaging new content, momentum in overseas markets, pricing flexibility and a proven business model that is successfully scaling on a global basis will provide for healthy growth for years to come."
A Word of Warning
In contrast, Buckingham's Matthew Harrigan (Track Record & Rating) has a Sell rating on the stock. He warns that prices have another 10% left to fall, citing the company's sizable negative free cash flow of negative $4 billion by the end of 2018. This makes it "especially vulnerable to recent interest rate increases," Harrigan said.
Interestingly, Harrigan is also skeptical about Netflix's prospects in India- supposedly a major source of the next 100 million subscribers. The analyst refers to India's ex finance minister Jayant Sinha who said only about 50 million people in India qualify as the "global middle class." The true market for Netflix's pricing in India could be as low as 25 million, Harrigan wrote, and likely not any higher than 50 million. Here we can see how the analyst transitioned from bullish to bearish over the course of the last year: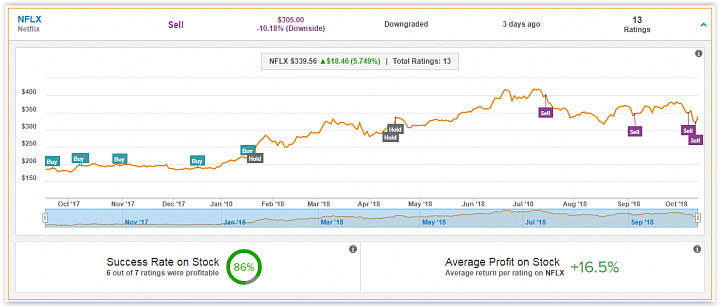 Overall Consensus
If we look at only top-performing analysts we get this three-month rating breakdown: 24 buy ratings, 8 hold ratings and a single sell rating. Meanwhile the average analyst price target stands at $401 (18% upside potential).
It's worth taking a closer look at the individual price targets, especially as the difference between the analyst estimates is so extreme. For example, Imperial Capital's David Miller (Track Record & Rating) sees prices capable of surging all the way to $494 (45% upside potential).

Enjoy Research Reports on the Stocks in this Article
Or continue your research with TipRanks' Top Stocks tool. TipRanks follows the latest ratings from over 4,800 Wall Street analysts through its unique NLP algorithms. The result: you can quickly and easily track the latest stock recommendations from the best analysts on Wall Street today.
The post Netflix Q3 Preview: Here's What you Need To Know appeared first on TipRanks Blog.