Is Alnylam Pharmaceuticals Finally Ready for Takeoff?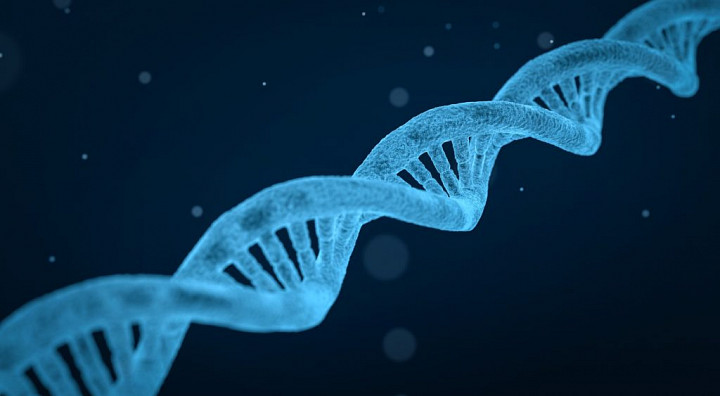 Alnylam Pharmaceuticals, Inc. (ALNY – Research Report) is using RNA interference (RNAi) to develop real-world medications for rare, genetically based diseases. These are typically diseases with odd names or long acronyms, and they don't get into the news so much. They lack the recognition of more common debilitating diseases like muscular dystrophy or cystic fibrosis, but they are just as debilitating. Alnylam's work with RNAi offers hope for patients and their families.
In simple terms, the drug technology works by using RNAi molecules to prevent the physical expression of a genetic disease. Genes are expressed by reading DNA instructions to produce protein molecules, which then act in the body. RNAi introduced into a patient's body will interpose itself in the process, preventing production of incorrect proteins. For an RNAi medication to have a therapeutic effect, it is vital that it is carefully tailored to the exact gene responsible for the disease under treatment.
Cutting-edge science and the promise of making life better: this is a strong foundation for a biotech company. Let's use the TipRanks' database to see how Alnylam looks from an investor's standpoint.
First in its Field
Alnylam is the first major biotech company to focus on RNAi therapies for genetic diseases. This gives the company a leg up, as it faces little competition right now for patents or drug approval.
Even more importantly, Alnylam got a boost during the summer after EU approval of its first drug, Onpattro (brand name for Patisiran), and RNAi medication for the treatment of hereditary ATTR amyloidosis,. This is a genetic liver disease that be debilitating and sometimes fatal. Alnylam's new drug stops the production of the protein responsible for the disease symptoms. Last month, Alnylam announced that it is launching Onpattro for patient use in Germany.
Alnylam also has seven more drugs in development phases, including four in late stage testing. One of those, Fitusiran, is designed to treat hemophilia. This is an important development, as hemophilia is far better recognized by the general public than most of the diseases that Alnylam works on, and so will be much more useful for broad-based fund raising.
So Why Aren't Shares Soaring?
Overall, Alnylam is in an enviable position: the company is established as the leader in its niche, and is starting to market products. It has a pipeline of promising products in production, including one for a disease with name recognition. But take a look at the share price chart:


Other than two bumps – after receiving EU approval on Onpattro and another shortly after announcing the start of treatment on patients in Germany – the stock has been steadily dropping. A look into third quarter numbers explains why.
ALNY did not have a good quarter, despite the positive developments of releasing a new drug and starting treatments with it. Pharmaceutical development is a notoriously expensive business, and returns on investment can take years to come in. Alnylam has been in business since 2002 and is only now putting its first product on the market.
By the numbers, Q3 showed a loss per share of $1.56 and revenues of $2.07 million. The worse number, however, was the cash burn – at $210 million, Alnylam went through approximately $2.34 million per day. In light of that data, it's no wonder that the share price has been falling.
But the Analysts are Still Firmly Bullish!
While the raw numbers are pointing downward, Alnylam has been receiving good reviews from analysts recently. In the last two weeks, ALNY has been given eight ratings – seven 'Buy' and one 'Sell,' and the average price target of $143 marks a massive 119% upside from the share price of $65.

Cantor Fitzgerald's Alethia Young (Track Record & Ratings) makes a strong summary of the bullish case for ALNY: "We believe that early trends from the launch are in line with our expectations. … Not surprising, investors paid the closest attention to the new start number that was 125 patients after about 7 weeks of launch. We think that this number of new starts is solid for hATTR amyloidosis, a disease for which there haven't been many therapies to treat these patients. We also think that Alnylam has been very clear that this is a market that the new players would have to build."
Young focuses on the quick acquisition of patients for the company's newly released Onpattro, as well as the expectation that Alnylam will have to build a new market from scratch. She sets a target of $135, slightly lower than the average but still representing a substantial 107% upside.
The bearish cased comes from that lone holdout, Christopher Marai (Track Record & Ratings) of Nomura, who focuses on the poor Q3 numbers, and the cash burn in particular. He also notes that "timing is particularly poor for a financing, as ALNY undertakes a risky, competitive launch." Marai's price target, however, is interesting to note – it is $62, $3 lower than the current share price. If Marai is right, then Alnylam stock has found its price, and further losses should be minimal.
The clashing analyst ratings bring up an interesting point: The average upside, 119%, is amazing, but a high upside generally comes with higher risk. Alnylam is no exception. The company has risks – cash burn, the inevitable entrance of competitors to the field, possible failures in the development pipeline – but also a solid foundation: a proven medical approach, a strong pipeline, and a new drug approved for use. That last is important, as it will start generating a reputation and a revenue stream to help offset the risks.
Enjoy the Research Report on the Stock in this Article:
Alnylam Pharmaceuticals, Inc. (ALNY) Research Report
Use the TipRanks' Trending Stocks tool to find your best investment. The search filters let you sort through more than 5000 stocks, to see what's hot and what's not. Go to the Trending Stocks tool now.
The post Is Alnylam Pharmaceuticals Finally Ready for Takeoff? appeared first on TipRanks Blog.